*OPEN FOR NOW*
Updated: 10.02.18
Hey! Looking to join a fun and supportive group? Then sign up for Episode Royalty! Make friends, learn and advance your writing skills as well as having fun!
Episode Royalty is currently in the process of one story but we thought we could top up with memberss. So if you're a newbie or experienced, you're free to fill in the form! We'd like some new members to start writing a new story. We're looking for many positions including: background/cover artists, directors, character/outfit creators, story planners, coders. If
you're interested, DM me or comment below.
We can also help you learn and be mentors as whave some very skilled members, who are ready to help.
You
have
to be dedicated. Our main way of communication is Google Hangouts.
To join, complete the application through the below link:
https://docs.google.com/forms/d/e/1F...start=openform
Two members of Episode Royalty have released a story - check it out:
http://episodeinteractive.com/s/6250178799075328
~ Title: Thorns
~ Genre: Drama
~ Description: Rose, in need for more advanced medicines for her sister's illness, moves to the big city. Desperate, she joins a secret spy agency and soon learns how prickly her thorns can be.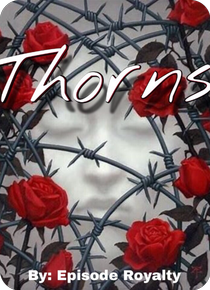 I look forward to hearing from you!
Episode Royalty
👑