So you want to write a
Romantic Slow Burn right?
But you don't really know where to start!


And maybe you're scared
it's going to be a big steaming pile of
cheesy cliches!

Well, don't Sis!
worry Im going to help you fix all of that!
This is how I write my Realistic Slow Burn Romance.
Let's do this!
---
First what I need you to do is:
Write out the first three episodes. I don't mean use the Writer Portal either!
If you have a laptop (Which most of you do) open up a google doc and write out your just your story name and a short summary.
The Slow Burn:
Hey, Lana how to make my story a Slow Burner?
WHAT IS A SLOW BURN ROMANCE?
A Slow burn romance is something that happens gradually. Its as it says SLOW! Meaning the two M.c's don't fall for each other right away! With an S.B you have to take your time and really plan this out.
If you rush the mushy stuff, if it comes on too quick.
This will also cause people to get bored of your story.
Keep FAR away from predictability!
The fun is in the chase, people. Remeber that!
This is the most important thing you're ever going to hear so listen up!
Ask yourself these question like:
Make the first meeting/interactions
Memorable! Memorable! "Thinking about Titanic scene where Rose was going to jump off the boat and Jack saved her" Cliche but it so memorable! "IM THE KING OF THE WORLD!"
How do they meet?
Are they friends/enemies/ strangers?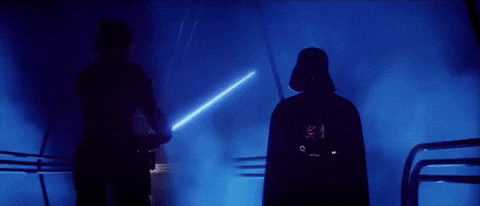 This allows more room for growth and character development this also great for the Tension!
Give them Similar Backgrounds/Common Interests
*Give your M.c's some common ground so they can bond and develop an understanding of each other. Make it different. Keep away from cliche troops like the dark and brooding bad boy has a dark mysterious pass or Mary sue is a damsel in distress and needs saving! CLICHES ARE BORING!
Complimentary Personalities
*Maybe you don't want to go with #3 and you want them to be opposites! Opposites attract flies to flypaper! Maybe Mary Sue is always angry and John Doe is patient. (See how I did a role reversal.) Or maybe John Doe is a shy nerd while Mary Sue is the optimistic Mean girl with a chip on her shoulder.

Taking Care/ Protective of Each Other
*Give your love interests opportunities to see to each others' needs, or to put the others' needs before their own. Give Mary Sure and John Doe opportunities to defend each other against danger, or to stand up for each other in a social situation.
There's so much I can say when it comes to Slow burn and I can go on and on all day about it but I have things to do!


So Im going to leave Part one with this:
Develop a relationship with your characters that's authentic and deep to make readers swoon. - ink_and_quills