Does anyone know how to make a paper fall like the wind moved it. Like this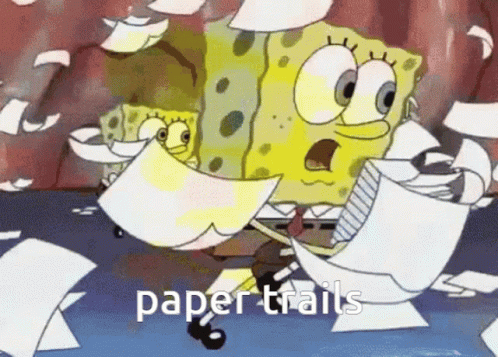 how do I tell that someone is an imposter without mentioning the person's name. For story purposes.
Giving a little hint, not too much.
can you give me some examples of hints i'm blank
If we know enough about the character, you can make the imposter like or dislike things that the original character would never like or dislike.
For example:
The original character loves pink and wears pink all the time but the imposter likes black and starts wearing dark colors often.
The original character has a huge crush on (insert someone's name here) and loves being around them to the point of clinginess. The imposter acts like (insert someone's name here) doesn't even exist. They could care less about him.
The original character could always be upbeat, positive and nice to people. The imposter is mean, rude and pessimistic towards everyone and everything.
Stuff like that



but how will I say a killer's apprentice is in the room without actually saying the killer's apprentice is in the room.
You mean the killer's partner? We're getting a little off topic so PM me instead
does anyone know how to calculate points from all chapters. can you please help me with that.
This topic was automatically closed 30 days after the last reply. New replies are no longer allowed.