Oh, that's so adorable!!! :3
IKKK
i love him…
We even named one of our turtles after him. :,D
Aww thats so cute
Spiderman. Would lowkey date him.
Lol he is rly cute so im totally with u
Can't believe I forgot, but OK. Fave male is Captain and female Jessica Jones <3

Lol i love captain as well​:grinning:
. Idky but i havent watched jessica jones even though its on netflix
U should. It's a really new approach on superhero shows
She's badass. And the villain is like the best I saw in Marvel stuff.
Tony Stark
Thanks so much
Number 1: CAPTAIN MARVEL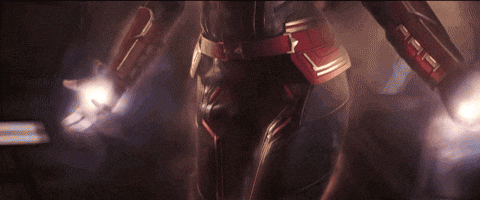 She's literally a Goddess and her upcoming movie this year would be the first ever female main character movie the Marvel Studios would release
Number 2: SPIDER-MAN
He's the male version of my female version and literally the best ever teen superhero I have ever seen or read about! (Also to mention, his Aunt May is dope)
Number 3: NICK FURY
He's badass and sassy and classy and smart-assy combined! A natural leader and secretive, the Director of S.H.I.E.L.D was one of the first ever characters I liked very much when MCU movies started coming out.
Number 4: DOCTOR STRANGE
He's my favorite magician-slash-doctor of all time (no offense to Doctor Who fans, of course!) After The Ancient One and Wong set his arrogant a*s straight, he has been really of an awesome character!
Number 5: BABY GROOT
Looking at him, only one thing comes to mind – AHH! HE IS THE CUTEST, MY BABY!!! Baby Groot stole our hearts since he came in the second volume of GOTG movie. He might look innocent on the outside, but never try to underestimate the power of a baby!
That's it! Yeah, that's my list of my fave ever Marvel superheroes
Omg i agree with u 100 percent on all of them
but i havent seen captain marvel. And also u said they havent had a movie staring a female hero but what about Wonder Woman?..
Wonder woman is a DC Comics superhero, right?
(But, Wonder Woman is a badass character too!
)
Ooo… and yh i love her as well
Yep she is & she's also my favorite superhero
This topic was automatically closed 30 days after the last reply. New replies are no longer allowed.